COLORADO SPRINGS PHOTOSHOOT LOCATIONS
Since clients often select their photoshoot locations, here are some great local Colorado Springs locations to help you select the best place for your photo session! Of course, photography clients are welcome to select a location that isn't listed here, but I offer this list in case assistance is needed. Please note: many of these locations involve some walking. Keep this in mind when selecting your location if you or any members of your group have limited mobility.

Some of my favorite locations for photography sessions are: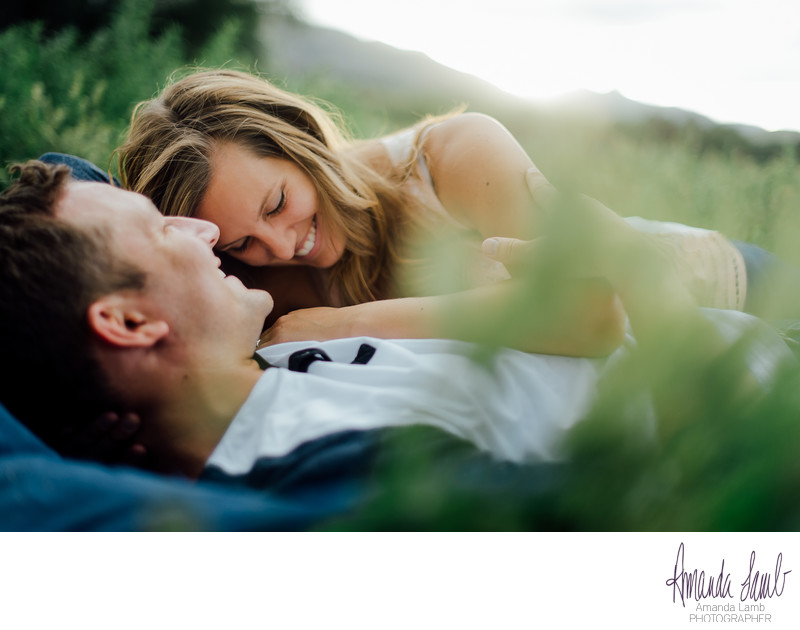 Bear Creek Park East features seasonal tall grasses, BIG deciduous trees, bridges over a meandering creek, open meadows, etc. This location is great for any type of session, (engagement, senior, or family photo sessions) and my favorite time to use it are fall and summer, but it's great year-round. It tends to be my go-to, and many of the images from my website were taken here.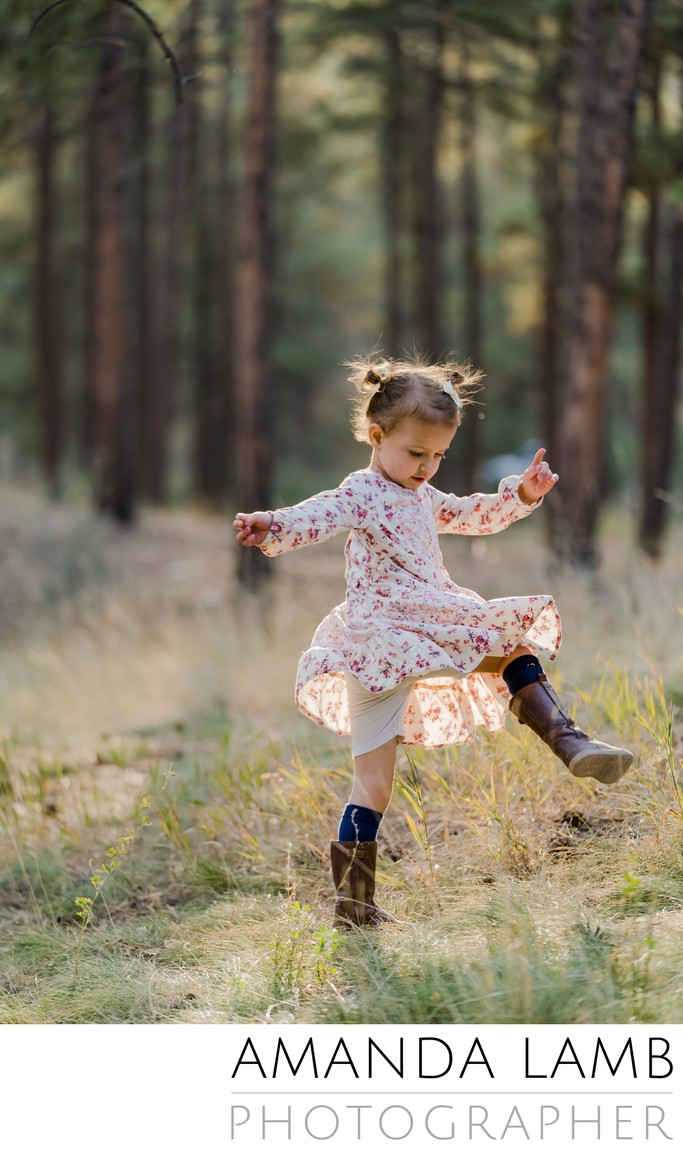 Fox Run Park features evergreen forest, some meadows, a gazebo, a seasonal fountain, and 2 ponds. This is a great location for senior photo sessions and family photo sessions.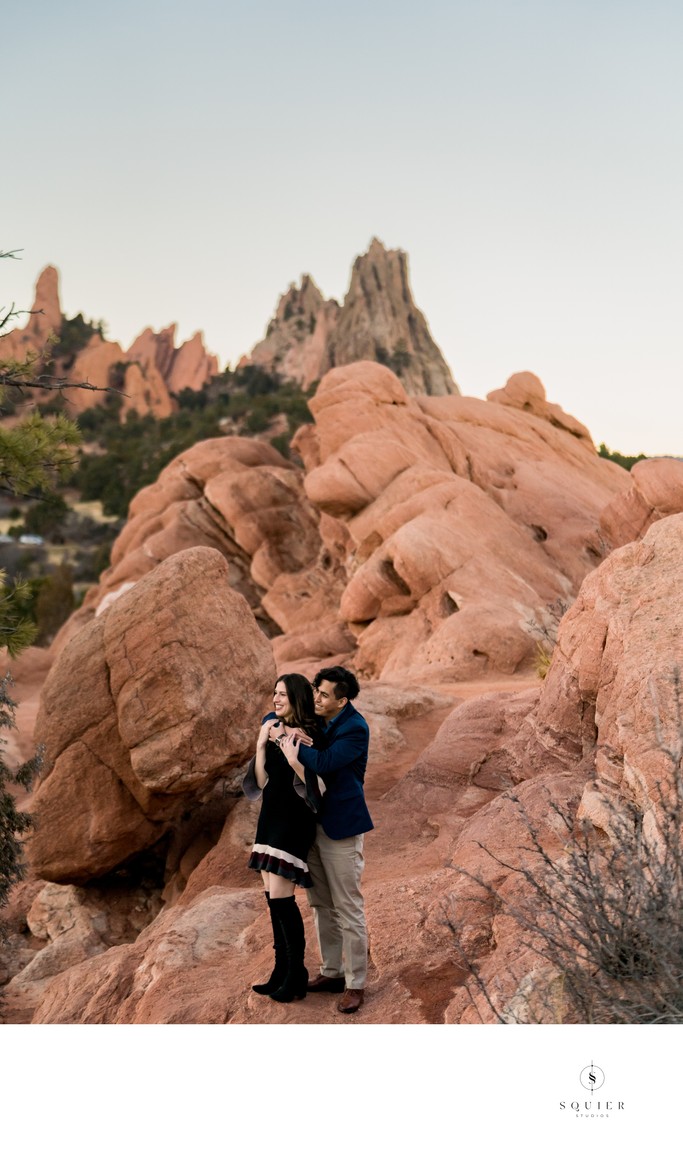 Garden of the Gods features a variety of settings, but most notable are it's pronounced red rock features, mountain views, and grasslands. It's iconically Colorado!


Monument Valley Park's Heritage Gardens features a pond, large deciduous trees, lots of geese, and 2 seasonal gardens. The gardens have large, colorful flowers in by midsummer, that last through Labor day and sometimes beyond. It has a bit of an "English countryside" aesthetic with it's tudor-style older cottage buildings. This location is ideal for a romantic engagement session, a senior portrait session, or a family photo session.

Rock Ledge Ranch requires a $50 permit, but it has some "old west" type buildings, farm equipment, a seasonal garden, barns, and animals. This is a wonderful setting for engagement, maternity, family, or senior photo sessions. It's great year-round, but my favorite times there are spring, summer, and fall.

Starsmore Discovery Center and Stratton Open Space feature a creek, a bridge, and an open field at the end of a trail with a wonderful view of Cheyenne Mountain. My favorite time here is in the fall, and it's great for engagement photo sessions and family photo sessions.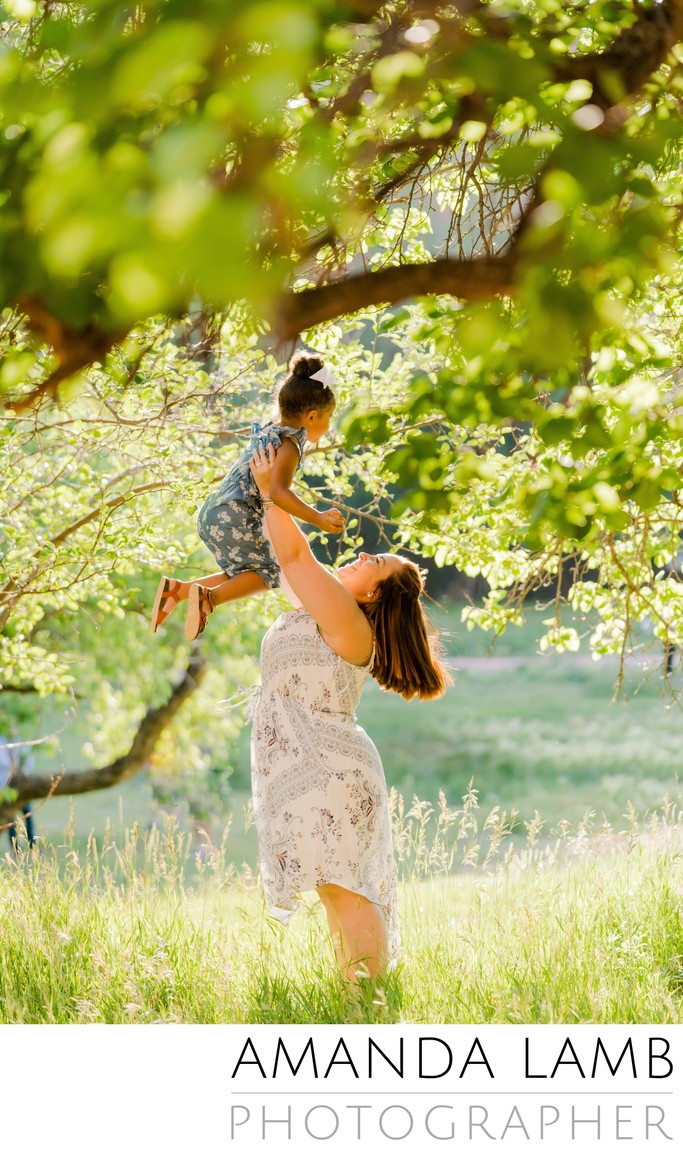 Red Rock Canyon Open Space has a lot of variety, iconic red rocks, an old building, a pond, meadows, mountain views, and an old rock quarry. This location is best in the summer and fall, and is a great option for family photo sessions, senior photo sessions, as well as family photo sessions.


Helen Hunt Falls features a beautiful waterfall and a hike with significant elevation gain to a scenic overlook. This is a wonderful location for an engagement photo session or a senior photo session.

Downtown Colorado Springs is a great option for those looking for a more urban option, and my favorite is to go there after sunset and is a great end to any session. The downtown area lends itself well to any type of photo session.